Featured
IR400 Point IR Gas Detector
The IR400 Infrared (IR) Point Detector is a hydrocarbon gas detector that continuously monitors combustible gases and vapors within the lower explosive limit (LEL) and provides alarm indication. It features an industry-leading response time of ≤ 3 seconds, even with a splash guard installed. All electronics are contained within an explosion-proof housing so that the IR400's detector information can be processed locally. Configurations with analog output, Modbus and HART are also available.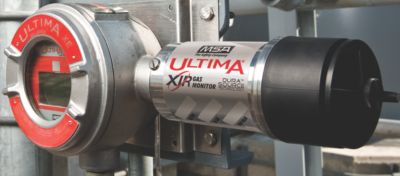 Ultima® XIR Gas Monitor
The microprocessor-based, infrared Ultima XIR gas detector is precisely engineered to continuously monitor for combustible gases and vapors. The unit features DuraSource Technology, which offers improved IR life, and a HART port for easy output access. The explosion-proof stainless steel monitor works indoors or outdoors and features infrared technology that eliminates the need for frequent calibrations. Its operations are based on dual-wavelength, heated-optics technology, which compensates for temperature, humidity and aging effects. The unit uses only one circuit board for increased reliability, and the sensor life isn't reduced by exposure to gas. The LCD screen provides scrolling information, while optional quick-check LEDs provide increased visibility.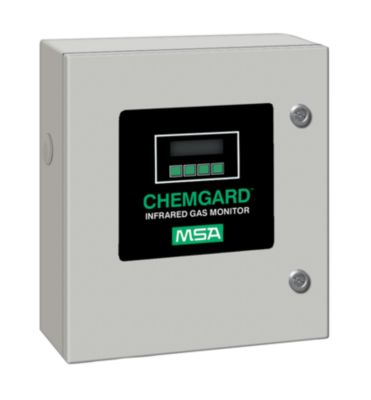 Chemgard® Photoacoustic Infrared Gas Monitor Series
The stable, durable Chemgard Photoacoustic Infrared Gas Monitor is purpose-built and detects minute amounts of a wide variety of gases. Three different enclosure styles ensure there is a configuration for wildly different situations. The instrument typically draws the gas sample via an internal pump, which allows the unit to be mounted in a convenient location if the area to be monitored is inaccessible. The unit can be expanded to monitor up to 8 locations, while an easy-to-read display shows gas concentrations and 3 levels of alarms.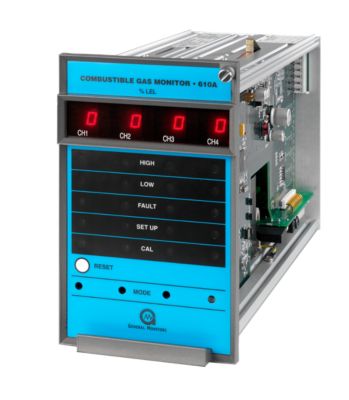 610A Four Channel Combustible Gas Monitor
The 610A is a system for continuously monitoring combustible gas (hydrocarbon) concentrations in four locations. The system consists of four General Monitors remote catalytic bead sensing assemblies and a solid-state controller. The controller features four independent channels, each having its own circuitry. The 610A features a digital display of gas concentrations in % LEL (0-99% lower explosive limit) for each channel.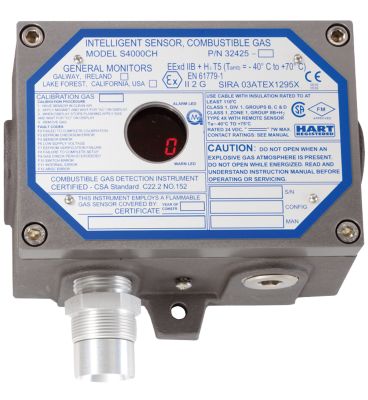 S4000CH Combustible Gas Detector
The S4000CH Intelligent Sensor is a microprocessor-based transmitter designed for use with General Monitors industry-leading catalytic bead sensors. It features one person calibration and virtually self-calibrates by simply activating a magnetic switch and applying gas. It monitors combustible gases and vapors within the lower explosive limit (LEL) and provides status indication and alarm outputs. Complies with ANSI/ISA 12.13.01-2000 performance requirements for combustible gas detectors.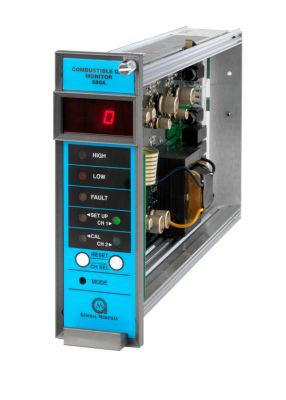 580A Dual-Channel Combustible Gas Monitor
The 580A is a compact, highly-versatile system for continuously monitoring combustible gas (hydrocarbon) concentrations in two locations. The system consists of two remote catalytic sensing assemblies and a solid-state controller. The controller automatically displays the higher reading channel on a digital display, scaled from 0-100% LEL (lower explosive limit). Manual override switching permits readout of the low channel at any time.
Ultima® X Series Gas Monitors
Designed to provide thorough, continuous monitoring of many hazardous gases, the indoor/outdoor Ultima X Series Gas Monitors offer excellent performance and MSA quality craftsmanship. DuraSource™ Technology offers extended sensor life, while HART provides convenient setup, calibration and diagnostics. HART also allows for existing component install and wiring to be used. A single circuit board increases reliability, while our patented sensor disconnect-underpower feature allows all sensors to be replaced in hazardous areas without area declassification. The units are crafted from either stainless steel or polycarbonate, and the interchangeable smart sensors eliminate the need for reconfiguration. Our scrolling LCD screen display sensor reading and gas type, while the calibration process includes date stamping and the ability to calibrate locally or remotely.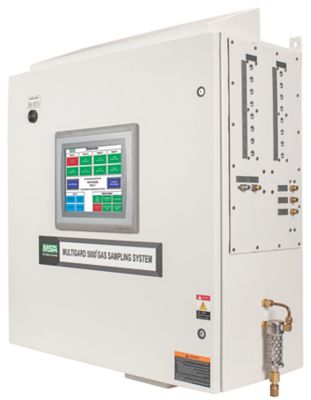 MultiGard™ 5000 Multipoint Gas Sampling System
The economical, efficient MultiGard 5000 Gas Sampling System uses auto-standardization and flexible sample point order to analyze gas from up to 32 locations. Maintenance and calibration are made easy because all the work is performed at a single location, while also ensuring personnel don't have to enter the monitored area. The unit directly connects to Modbus TCP/BACnet IP networks, which allows communication to other equipment or controllers. The system allows secure viewing at one's personal computer. The screen provides easy access to scroll-down menus and visual indicators of sensor condition.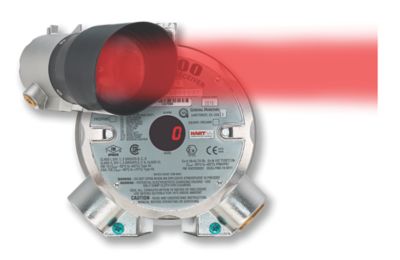 IR5500 Open Path Infrared Gas Detector
The IR5500 is an open path infrared (IR) gas detector that continuously monitors for flammable gas leaks over large open areas. It monitors in both the LEL-m and ppm-m ranges to detect both small and large leaks. The IR5500 offers the benefits of early detection with its high sensitivity to gas concentrations at the ppm levels.  This feature allows it to alarm faster than an LEL-only detector. Digital display and adjustable mounting arms ensure easy alignment. Factory calibrated for low-maintenance operation.