Not every SRL is created equal, so now is the time to upgrade to the most innovative PFL in the market.
MSA Latchways Mini PFL is the world's first self retracting lifeline with multiple spring radial energy-absorbing technology.


Integral energy absorber
Requires zero recalibration or adjustment
Energy absorber is completely sealed from external contaminants
Watch Pushing the Limits: MSA V-Series Range of Self-Retracting Lifelines
Enquire Now
We are scientific in our processes, innovative in our designs, uncompromising in our selection of materials and deliver unparalleled quality.
MSA Latchways® Mini Personal Fall Limiter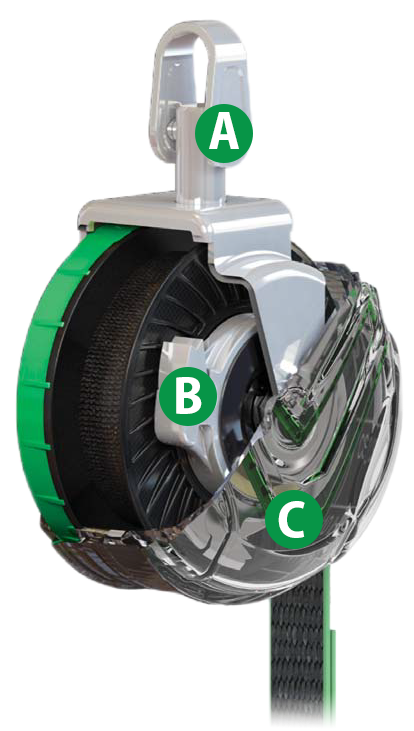 A. Free Range of Motion
Fully rotating attachment point for complete flexibility—both 360° and 180°

B. Precision Engineering
Structurally reinforced pawl mechanism

C. Highly Durable
Polycarbonate case houses SRL; transparency allows for easy visual inspection of critical internal components


Strong & Tested
Latchways Mini PFL has a highly durable polycarbonate, clear casing, allowing for easy visual inspection of critical internal components. Unit can withstand temperatures ranging from -40° to +54° C; high-performing, high-strength webbing lifeline is manufactured to the highest standard in accordance to strict MSA quality-control procedures. Latchways Mini PFL has been tested to these relevant standards:

EN360:2002, AS/NZS 1891.3
---