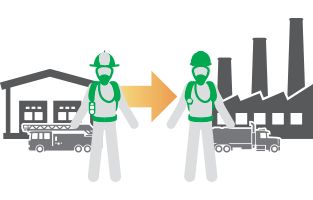 From the Fire House
to Your Facility
Chances are that your fire department has seen or switched to the G1 SCBA, which revolutionized the municipal and public fire service with breakthrough technology and comfort. This platform is now ready to meet the needs of your challenging work environment.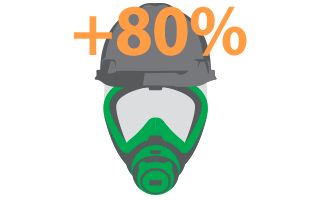 Ready for Your Teams
The G1 Industrial SCBA makes adoption and acceptance easy. Your teams will appreciate a lightweight, comfortable facepiece with an 86% field of view. We also designed our facepiece to fit over 80% of users in a medium size, making deployment and adoption much simpler.
Ready for Work
Whatever your application, the G1 Industrial SCBA offers unmatched comfort in a lightweight design. Chemical-resistant harness and cylinder options let you match your apparatus to your work, whether it be confined space, refining, hazmat, utililty, or standby needs.

By minimizing maintenance and maximizing comfort, the G1 platform allows users to maximize safety and manage a total respiratory program with a proven SCBA platform.

Learn more about this product →