Fall Protection - Latchways® Standard SRL
With nearly 100 years of fall protection experience, MSA provides the world's first completely field-serviceable standard self retracting lifelines (SRLs).
Complete Field-Serviceable
Wherever Latchways SRLs are in service, full inspection can be performed quickly and easily, enabling complete field serviceability—a totally unique feature in the market. SRL modular design enables simple key component replacement; parts can be changed within minutes. Units do not require factory service (including labor and down time). Replacement components include cable assembly, energy absorber, labels and cases.
Frictionless Constant Force Energy-Absorbing Mechanism
Patented Constant Force technology energy-absorbing mechanism is an intelligently engineered stainless steel coil with no moving parts and does not requirement adjustment or recalibration during product life. In the event of a fall, the coil simply unwinds; unwinding action (metal deformation) absorbs energy generated in a fall.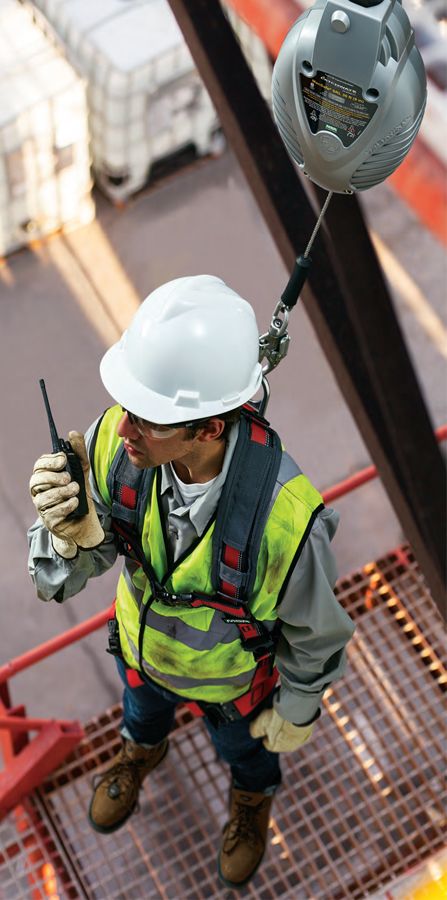 Smarter. Safer. Stronger
A. Smarter
Innovatively engineered with the revolutionary Constant Force® frictionless braking system, it contains no moving parts and won't go out of adjustment.

B. Safer
Constantly moving, the 100% reliable Full Contact® pawl locking mechanism cannot freeze, hang up or corrode. Every unit is fully tested in-house to exceed all required standards, even before being verified by independent external test houses.

C. Stronger
The rugged, impact-resistant case is manufactured from unique toughened nylon to protect the internal chassis from impact-based damage.


Download Brochure
---