Featured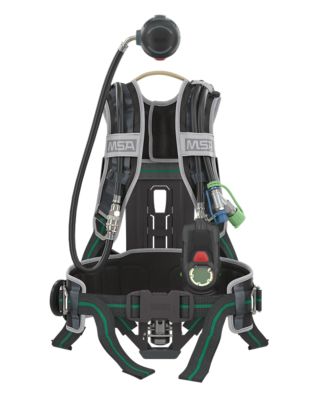 MSA M1 SCBA
The M1 SCBA  is fully customizable and can be configured to meet a broad range of firefighter needs. Buy per your budget needs and upgrade later – directly in the field. Overall, the M1 breathing apparatus represents the most advanced, ergonomic and modular SCBA system on the market which was designed and developed side-by-side with firefighters. This all-new breathing apparatus platform includes several innovative and customizable features that help to enhance hygiene and improve comfort.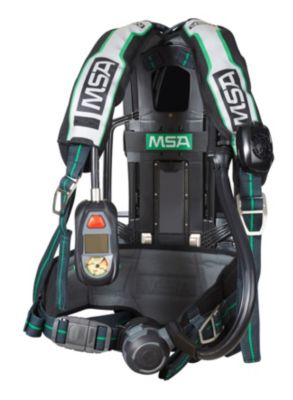 G1 SCBA
The G1 fire service SCBA was designed to integrate all modern SCBA features into a compact and easy-to-operate device. The single power supply drives alarm system and user interface, telemetry radio module, head-up-display (HUD) and voice amplifier. The display provides full benefit without distraction by always displaying exclusive information which are relevant in the given situation. All G1 versions include swivelling and adjustable hip belt, electronic control unit, telemetry module, lung governed demand valve and buddy breather 2nd connection. The G1 full face mask excels in outstanding wearing comfort, low profile and low effort in maintenance. In stand-by, the open port technology offers unrestricted breathing. No electronic components reside on the mask to reduce the overall investment.
Discontinued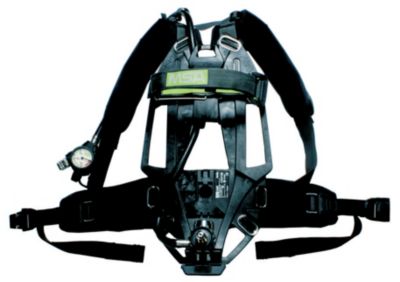 AirGo SCBA
This high-quality preset provides comfortable, outstanding respiratory protection. Ruggedly reliable and flexible, it's a popular choice for a wide range of maintenance or rescue operations, including firefighting. Designed to reduce stress and fatigue.