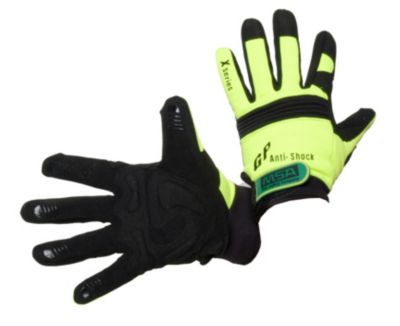 Mechanics Anti-Shock Gloves
The Mechanics Anti Shock Glove protects the hand at every turn by design. EVA inserts protect against shock and are ergonomically positioned to reduce impact and lessen wearer fatigue. For added protection, the glove boasts high-density webbing that rolls over the knuckles, additional material over the fingertips and a contoured pulse guard with a Velcro® closing tab across the inside of the wrist.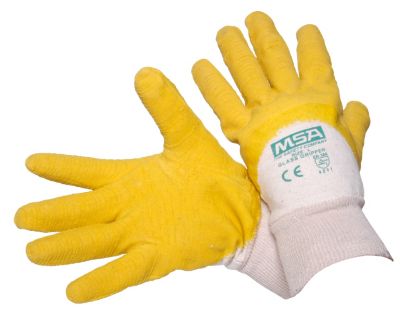 Latex Palm Dipped Glass Gripper Gloves
 The name says it all — The Latex Palm Dipped "Glass Gripper" offers an excellent grip of glass, wet or slippery parts. Add high abrasion resistance and a soft jersey liner, and this natural latex glove is a perfect fit for a variety of industrial tasks.
Heavy Nitrile Palm Coated Gloves
These heavy-duty, palm-coated nitrile gloves provide excellent protection against cuts and abrasions whether you're working with castings, fabricated products or bricks. Well designed with such features as a cotton liner and a secure grip, they offer a comfortable ergonomic fit and good flexibility.
Light Nitrile Palm Coated Gloves
These Light Nitrile Palm-Coated Gloves are multi-purpose and hard wearing, with the liquidproof protection of nitrile and a good grip to back them up.