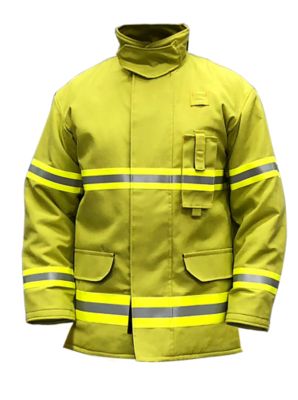 B-Tech
B-Tech is MSA Bristol's entry level for a structural firefighting coat and trousers to EN469 Level 2. The short style coat is designed with ergonomic fit. The trouser measurements provide adequate overlap, so that there is no gap between coat and trousers when bending. That is the ideal fire protective clothing solution for industrial users or markets where price is the main driver but a quality product from a proven and trusted manufacturer is still sought. With a nod towards ergonomics and 28 male and female sizes, this is more than just an entry level garment range.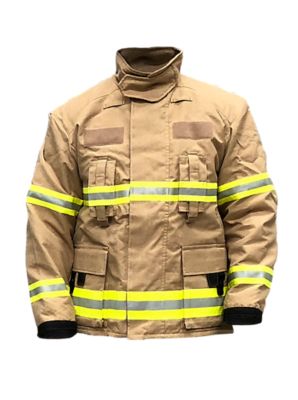 Ergotech Action 2
MSA Bristol's Ergotech Action 2 design, developed after careful research and extensive user trials into the ergonomics of firefighter activities most frequently involved in day-to-day firefighting, has become the standard by which lightweight firefighter PPE is measured for comfort and performance. Ergotech Action incorporates the latest technical fabrics and has been designed and developed in close collaboration with the world's leading fibre and fabric manufacturers and has become a globally recognised design by fire authorities looking to equip their firefighters with PPE which combines class leading protection with low physiological impact. Coupled with the use of more advanced fabrics  Ergotech Action 2 is the perfect choice for those users seeking a fantastic balance between cost and performance.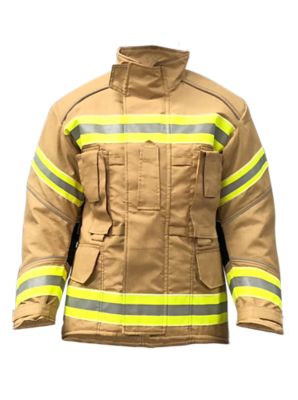 XFlex
XFlex is MSA BRISTOL's latest silhouette in light-weight fire-fighting PPE. Ergonomically designed it gives the ultimate in fit and comfort for the maximum number of body types. XFlex has distinctive sports styling and offers a garment combination that is suitable for the various hazardous roles associated with a fire-fighter's work. Fabric combinations have been designed to give the optimum performance whilst being light in weight to minimise heat stress. All layers are breathable and with wickable linings reduce the build up of heat.