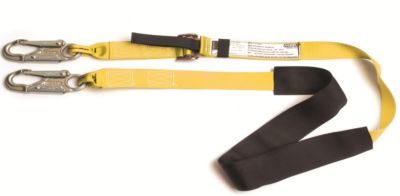 Restraint Lanyards
MSA offers several types of reliable restraint lanyards, which are primarily used for travel restriction and work positioning.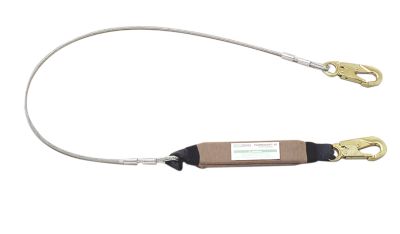 Thermatek® Energy-Absorbing Lanyard
Specially designed for high-heat applications, Thermatek® Energy-Absorbing Lanyards feature a Tuffweld protective cover over the shock-absorber and a Kevlar back-up strap inside the shock-absorbing pouch. Energy Absorbing Lanyards connect the back (dorsal) D-ring of MSA full-body harnesses to a qualified anchorage and anchorage connector.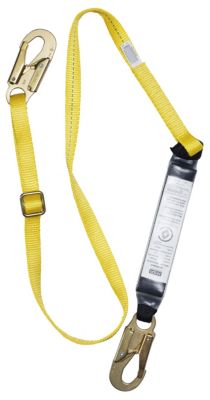 Workman® Energy-Absorbing Lanyard
When free-fall distance can exceed two feet, use a lightweight, low-profile Workman® Energy-Absorbing Lanyard. The energy absorber not only limits force on the body in a fall, but also on the anchor location. The shock absorber includes a clear, durable protective cover over the labels to increase service life and allow for easy inspection.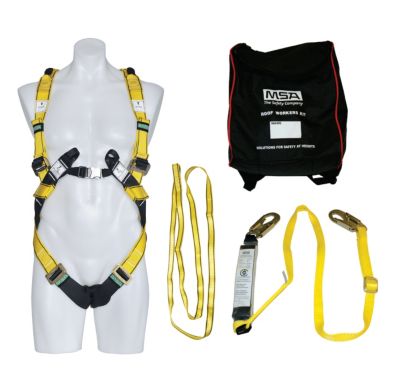 Harness/Lanyard Kits
All MSA Harness/Lanyard Kits will meet your basic fall protection needs and include a harness, lanyard, and storage bag. Kits products include: Thermatek® Kit, Aerial Kit, Workman® Aerial Kit or Workman® Fall Protection Kit.
Featured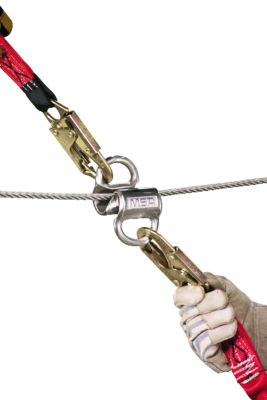 Gravity® Temporary Horizontal Lifelines
MSA's newly enhanced Gravity Temporary Horizontal Lifelines offer unique, exclusive bypass shuttles enabling two workers to share a line and pass each other while maintaining 100% tie-off. The Gravity Temporary Synthetic Horizontal Lifeline, designed for easy installation and removal, suits many applications. System mounts to any suitable 5,000-lb-rated anchorage point and uses many standard components. Integral line tensioner helps to ensure proper lifeline tensioning.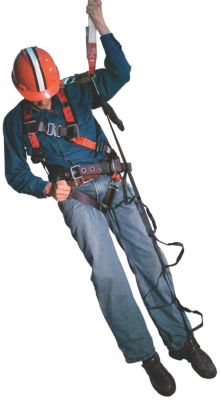 Harness Accessories
MSA's Harness Accessories maximize user comfort and allow customization of harnesses.